Sold
S.L.V.R Unit A – Smith Reservoir – 4.7 Acres – APN 70300211
Payment Options
Payment Notes:
Want a different payment period? We can customize the financing term to whatever works best for you, between 12 and 72 months.
Ready to purchase this land? Click the "Reserve Now" button for any of the payment options. You will be redirected to our secure payment page to make the down payment.
Our Satisfaction Guarantee lets you buy without worries. If you change your mind for any reason, all your payments are fully refundable for 30 days after purchase.
Property Description
Mountain views in all directions! Steps from top-notch boating, fishing, and birding in the beautiful Smith Reservoir! Just $499 down and $230/month
Please check out the drone video we just made to showcase the amazing 360 degree views of this property.
If you've been looking for just the right land in Colorado, have we got a parcel for you. This 4.7-acre lot in the San Luis Valley Ranches has mountain views you literally can't escape. But you definitely CAN escape the rat race when you get into the great outdoors on your own private slice of paradise.
If you enjoy boating, fishing, birding, and hunting, they are all less than 600 yards away at the refreshing Smith Reservoir. You'll be 12 miles from the Rio Grande, and about 10 miles southwest of the historic town of Fort Garland, home of the famous fort that was the last command of Kit Carson.
You'll get big sky country and the Old West, all for one super low price. Investing in land is a great chance to enjoy long-term growth, and you know the old saying:
Buy land. They're not making any more of it.
So don't wait, get your piece now! You're automatically approved for interest-free monthly financing. Just make the small down payment by clicking on the "Reserve Now" button and you'll pay only $230/month for 72 months. Or take advantage of our discounted cash price to pay just $12,995.
Whichever option you prefer, you'll be protected by our full 30-day money-back guarantee. That really leaves only one question: What are you waiting for?
San Luis Valley Ranches (S.L.V.R.)
The San Luis Valley Ranches are located high in the San Luis Valley of Colorado's Rocky Mountains. Many of the subdivision's lots have stunning views of Mt. Blanca, which at 14,345 feet is the fourth highest peak in Colorado. The Ranches are centrally located around the historic town of Fort Garland, home of the historic 19th century Fort once commanded by Kit Carson. About 25 miles to the west is Alamosa, 210 miles north is Denver, 175 miles west is Durango and 50 miles east is Interstate 25. The subdivision is larger than most in the area, covering many different parts of Costilla County.
The northern portion of San Luis Valley Ranches is north of Highway 160 on terrain that rises gently as is ascends the side of Mt. Blanca. Many of these higher elevation parcels have Piñon trees that can live up to 1,000 years. The views from these lots are spectacular in all directions. South of Highway 160 the land is flatter, with a bit less vegetation and wildlife, and generally more conveniently located near shopping areas and other conveniences.
Property Information
Address
BLANCA, CO, 81123
Legal Description
S.L.V.R. UNIT A BLK 2 LOT 14
Features
Dimension
333 ft x 618 ft
Access
Twenty Seventh St.
Coordinates
37.3822, -105.5353
Zoning
Estate Residential (ER)
Additional Property Details:
Power:
Work with public power utility to extend power lines to the property. Common alternatives are solar, wind, or generator.
Water
Would be a well, or water haul + holding tank (or other similar option.)
Sewer
Would be by septic system
Zoning
Vacant Land/Residential – Site built home 600sqft min, manufactured homes are acceptable. Camp for 14 days (every 3 months); long term camping/rv permit available (60 days – with up to 3 renewals, $200 fee – septic & water required); Temporary RV Occupancy permit available ($250 fee – good for 90 days at a time while building, renew for up to 18 months). Please contact Costilla County Planning & Zoning at ‭(719) 937-7668‬ for additional information.
Closest Towns
Fort Garland, Colorado 81133 – 16 mins (10 miles)
San Luis, Colorado 81152 – 28 mins (20.5 miles)
Property Boundaries (Lat/Long Coordinates)
37.3830, -105.5359
37.3830, -105.5348
37.3813, -105.5348
37.3813, -105.5359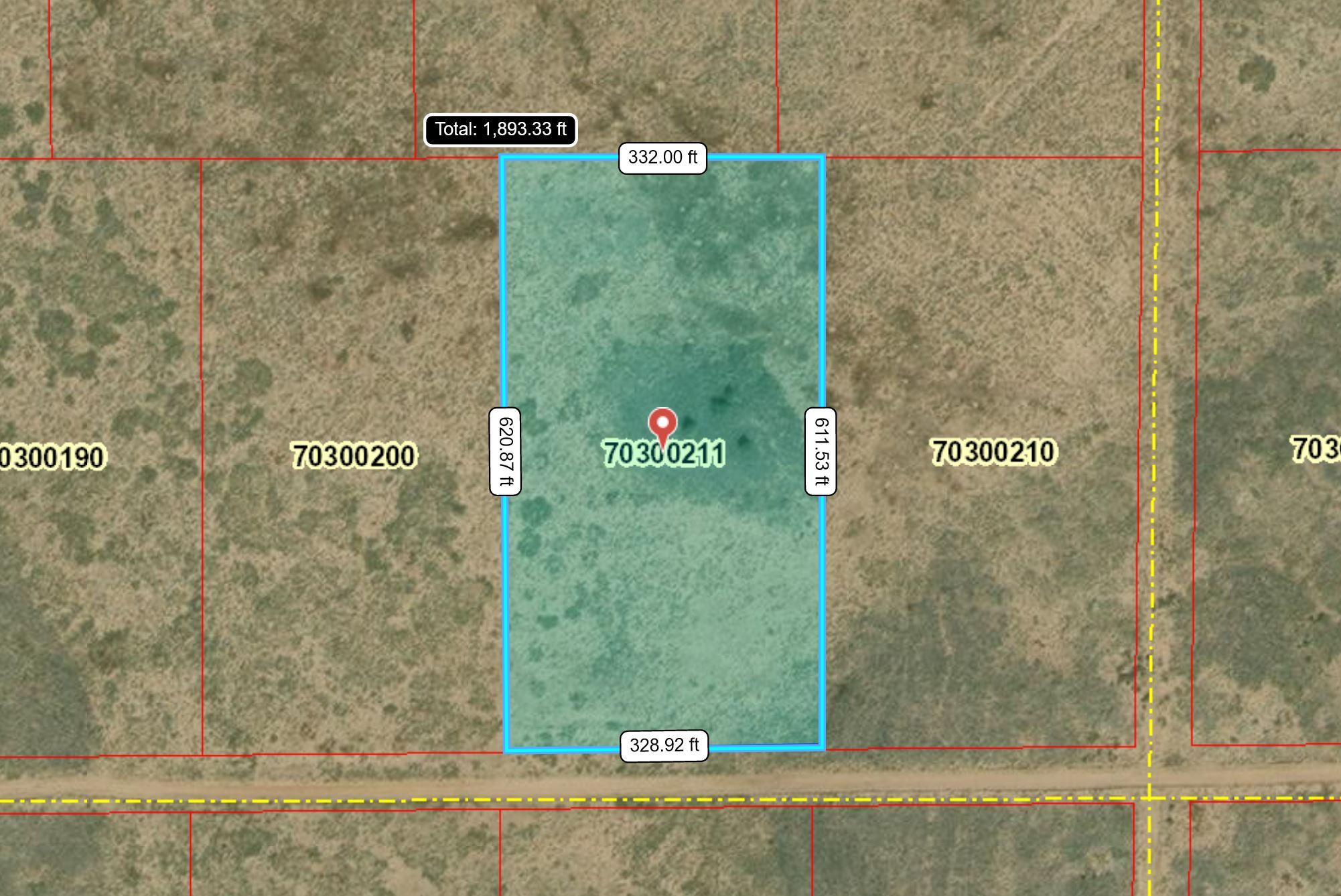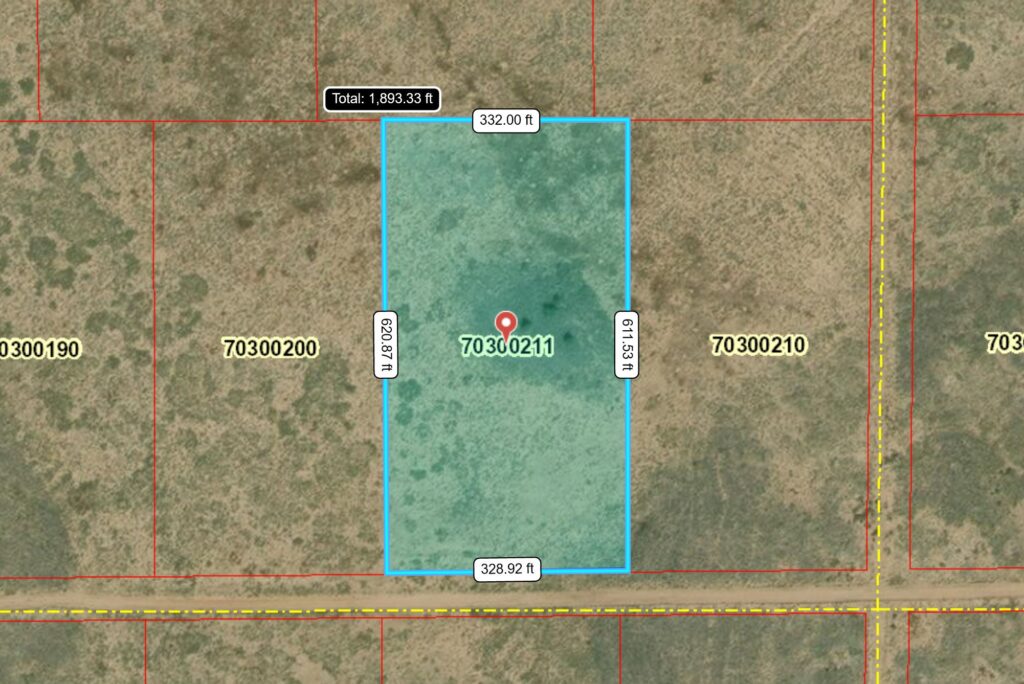 Location
Purchase Information
Clear Title
Clear and marketable title is guaranteed with every property we sell. No back taxes, liens or outstanding HOA dues.
Financing
Annual Taxes and a $2/mo loan service fee are included in monthly payment when financed. You can make extra payments or payoff your loan completely at anytime with no penalty.
Our Guarantee
30 Day money back guarantee if you change your mind for any reason.
How To Purchase With Cash
Make your down payment and documentation fee via credit/debit card.
You will electronically receive a Land Sale Contract for your review through SignNow.
Review and sign the documents online.
We sign and notarize a Special Warranty Deed granting the property to you.
Your payment is processed via certified check or bank transfer.
When payment is received, we immediately send the deed to be recorded. Most counties will finish recording within 2 days. We send you the original deed for your records and you will receive a recorded copy from the county.
How To Purchase With Owner Financing
Make your down payment and documentation fee via credit/debit card.
You will electronically receive a Land Sale Contract for your review through SignNow.
Review and sign the documents online.
Automatic monthly payments are setup through our payment processor GeekPay. The first payment is due approximately 30 days from signing.
Your property is deeded to you with a Special Warranty Deed within 30 days of the property being paid in full. We will record the deed with the county, and send you the recorded deed for your records. These recording fees are already included in your initial payment.
You're Approved!
Everyone qualifies for financing. We do not require a credit check. You qualify when you submit the down payment and documentation fee. Reserve this property today by clicking the "Reserve Now" button above or by contacting us to make a down payment.