Sold
Humboldt County, NV – 40 acres – APN 07048206
Beautiful Countryside Acreage Ideal for Camping and Recreation!
Payment Options
Payment Note(s)
Monthly payment INCLUDES Annual Taxes and a $2/mo loan service fee when financed. You can make extra payments or payoff your loan early with no prepayment penalty.
Want a different payment period? We can customize the financing term to whatever works best for you, between 12 and 72 months. We are currently offering 12 months same-as-cash on all properties!
Ready to purchase this land? Click the "Reserve Now" button for any of the payment options. You will be redirected to our secure payment page to make part of the down payment.
Property Description
Beautiful Countryside Acreage for Camping and Recreation!
This 40-acre property in Humboldt County, Nevada is a stunning piece of natural beauty. It has 1/4 mile of Buffalo Creek frontage (a seasonal creek running through the property) and over 56,000 acres of Bureau of Land Management (BLM) land to the west. The property is situated in an area with a high desert climate, and its topography is characterized by gently rolling hills and open meadows.
The property offers incredible panoramic views of the surrounding mountains and valleys, making it an ideal location for anyone who enjoys the great outdoors. The land is untouched, and there are no buildings or improvements on the property.
The property is accessed via a dirt road that leads to the northern boundary of the land. The nearest town is Winnemucca, which is approximately 48 miles away, offering easy access to amenities such as shopping, dining, and medical services.
This land is perfect for those who want to get away from the hustle and bustle of city life and enjoy the peace and tranquility of the natural world.
Photos and drone video are of the actual property and were taken in May 2023
Humboldt County
Humboldt County, Nevada is a hidden gem nestled in the heart of the Great Basin region of the western United States. With vast stretches of untouched wilderness, rolling hills, and rugged mountains, this region offers an unparalleled escape into the beauty of nature.
For those who love the great outdoors, Humboldt County is a playground with endless opportunities for adventure. The area boasts world-class hunting, fishing, hiking, and camping, making it a prime destination for nature enthusiasts and outdoor adventurers. There are countless trails to explore, from the rugged peaks of the Santa Rosa Range to the pristine wilderness areas of the Humboldt-Toiyabe National Forest.
Humboldt County is also home to a rich cultural heritage, with a fascinating history that spans back thousands of years. The area is dotted with historic sites and landmarks that tell the story of the region's indigenous people, explorers, and settlers. Visitors can explore ghost towns, mining camps, and pioneer homesteads that offer a glimpse into the lives of the people who lived here in the past.
Beyond its natural beauty and rich history, Humboldt County is a vibrant and welcoming community with a strong sense of pride and hospitality. The area is home to a diverse mix of people, from ranchers and farmers to artists and entrepreneurs, all drawn to the region by its unique blend of rugged wilderness and small-town charm.
Resources:
Humboldt County Website – Zoning, Water, Taxes, etc. (Link)
Local Visitors Guide – Information on Hunting, Camping, Fishing, etc. (Link)
Local Attractions
Humboldt Museum
Sheldon National Wildlife Refuge
Rainbow Ridge Opal Mine
Winnemucca Sand Dunes
Winnemucca Mountain Trail
Hinkey Summit
Closest Towns
Battle Mountain, NV 89820 – 30 min (25 miles)
Winnemucca, NV 89445 – 50 min (48 miles)
Elko, NV 89801 – 1 hr 31 min (94 miles)
Property Information
Nearest Cities
Winnemucca, NV
Legal Description
Lot 6 out of that certain Map of Division of Large Parcels prepared for Blue Sky Acquisitions.
Features
Dimension
1312 ft x 1320 ft Approx.
Coordinates
40.665051, -117.299963
Additional Property Details:
Power:
None. Common options are solar, wind, or generator.
Water
None. Would be a well, cistern or water haul + holding tank (or other similar option.)
Sewer
None. Would be a standard septic system.
Zoning
This property is zoned M-3. Permitted uses are:
Agricultural and livestock activities
Campgrounds and parks
Single-family dwellings
Mobile homes
Farm and/or ranch bunk houses
A complete list of all permitted and prohibited activities can be found on the county website here: (Link) Or you can contact the county zoning department at 775-623-6393.
Property Boundaries (Lat/Long Coordinates)
40.665043, -117.299979
40.661426, -117.299979
40.664990, -117.295232
40.661369, -117.295232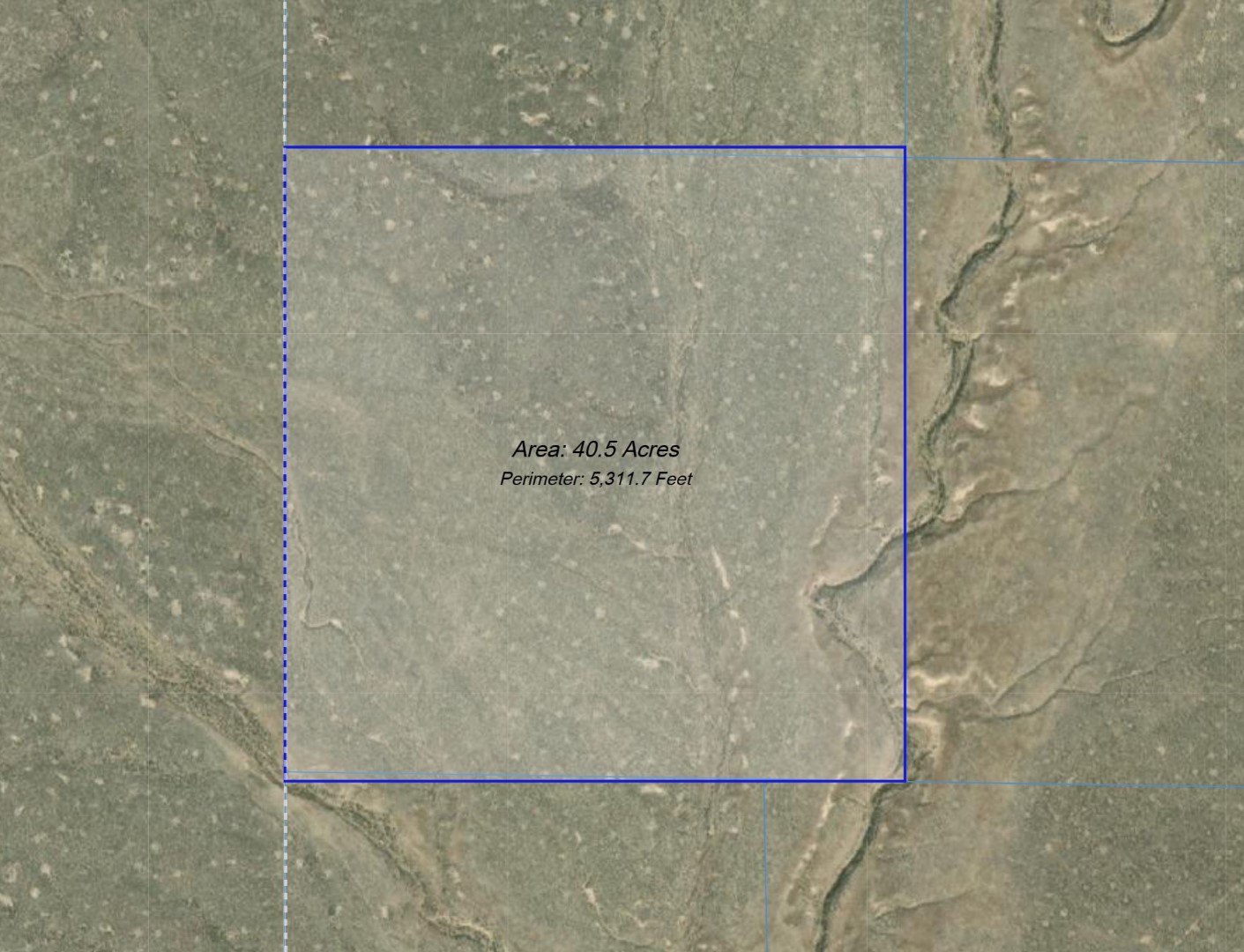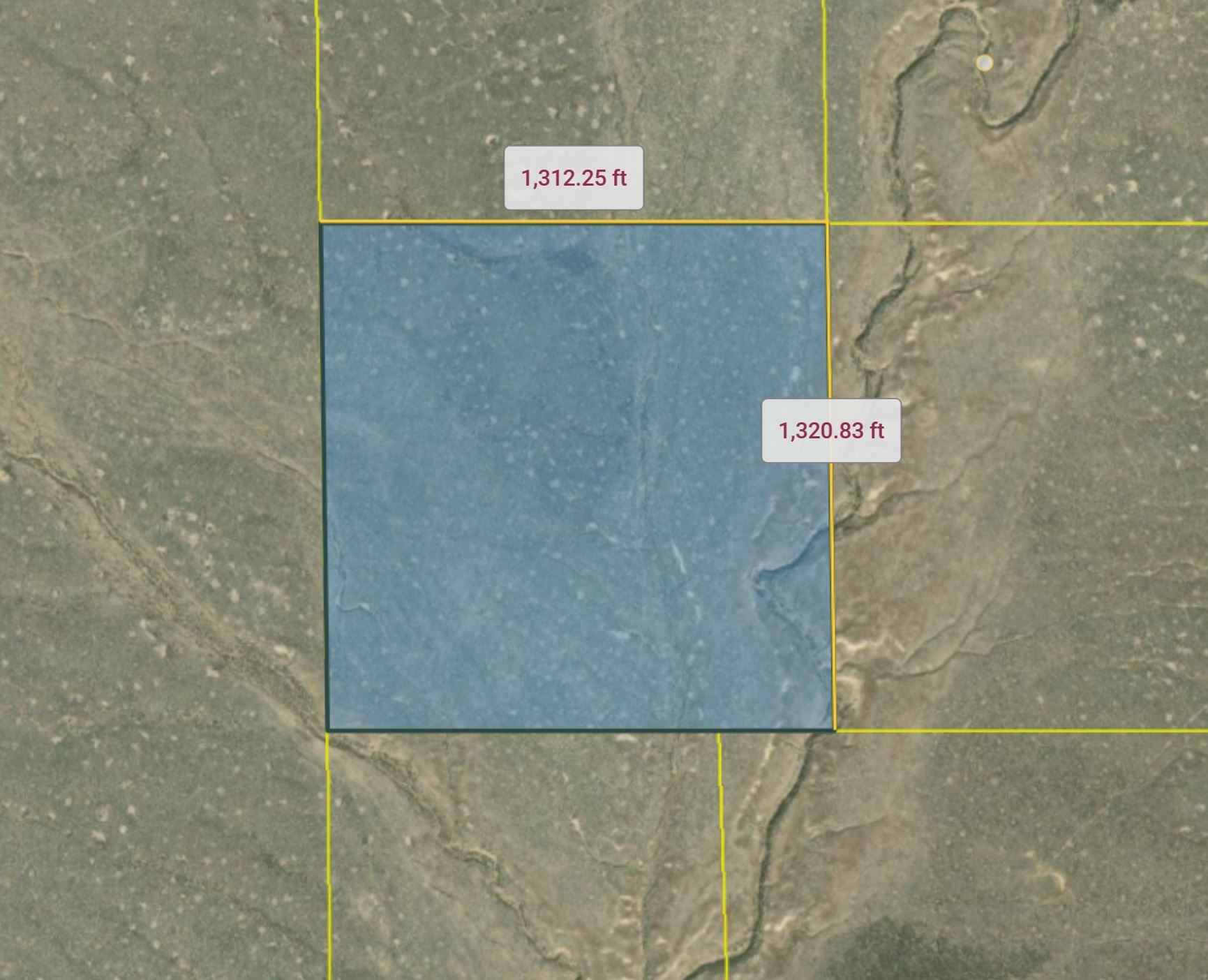 Location
Purchase Information
Clear Title
Clear and marketable title is guaranteed with every property we sell. There are NO back taxes, liens or outstanding HOA dues on any of our properties.
Financing
Annual Taxes and a $2/mo loan service fee are included in the monthly payment when financed. You can make extra payments or payoff your loan completely at anytime with no penalty.
Our Guarantee
We allow an inspection period of 30 days from date of down payment. If, for whatever reason, you are unsatisfied with the property, then you may apply all previous payments and fees to the purchase of any other property currently for sale in our portfolio.
How To Purchase With Cash
Make your down payment and documentation fee via credit/debit card.
You will electronically receive a Land Sale Contract for your review through SignNow.
Review and sign the documents online.
We sign and notarize a Warranty Deed granting the property to you.
Your payment is processed via certified check, bank transfer or online escrow company (SafeFunds.com).
When payment is received, we immediately send the deed to be recorded (takes 2-3 days). We then send you the original deed and copy of the recorded deed for your records.

NOTE: Buyers also have the option to close with a Title in NV. (fees apply)
How To Purchase With Owner Financing
Make your down payment and documentation fee via credit/debit card.
You will electronically receive a Land Sale Contract for your review through SignNow.
Review and sign the documents online.
Automatic monthly payments are setup through our payment processor GeekPay. The first payment is due approximately 30 days from signing.
Your property is deeded to you with a Warranty Deed within 30 days of the property being paid in full. We will record the deed with the county, and send you the recorded deed for your records. These recording fees are already included in your initial payment.
You're Approved!
Everyone qualifies for financing. We do not require a credit check. You qualify when you submit the down payment and documentation fee. Reserve this property today by clicking the "Reserve Now" button above or by contacting us to make a down payment.